Specs & Features
Ultra-soft leather mid-boot design with unique offset closure system
Textured leather lateral protection for abrasion resistance
Comfortable cushioned insole
Ultra-slim, lightweight outer sole with unique heel support
Anti-static pure rubber outsole with texture for grip
Size Chart: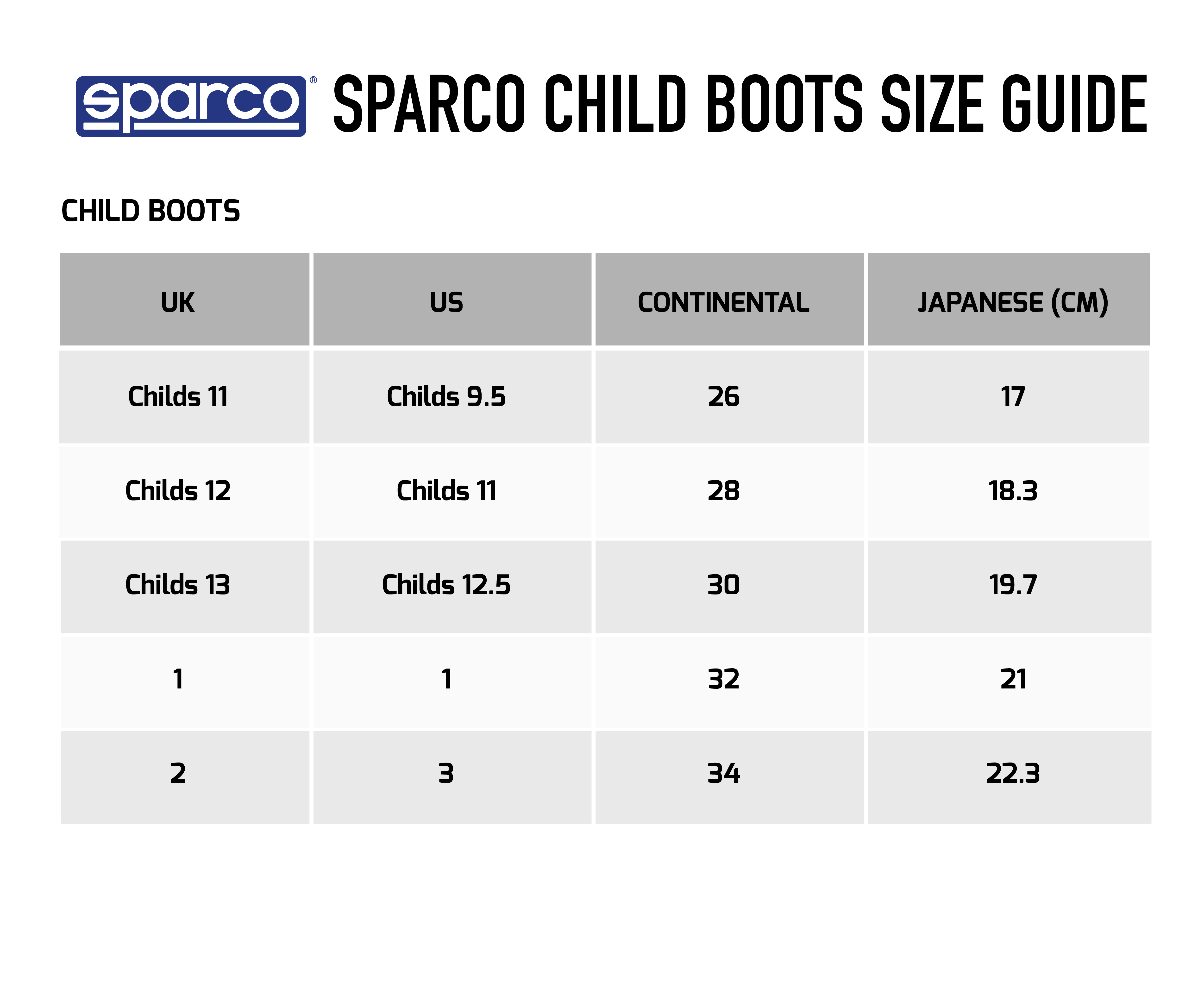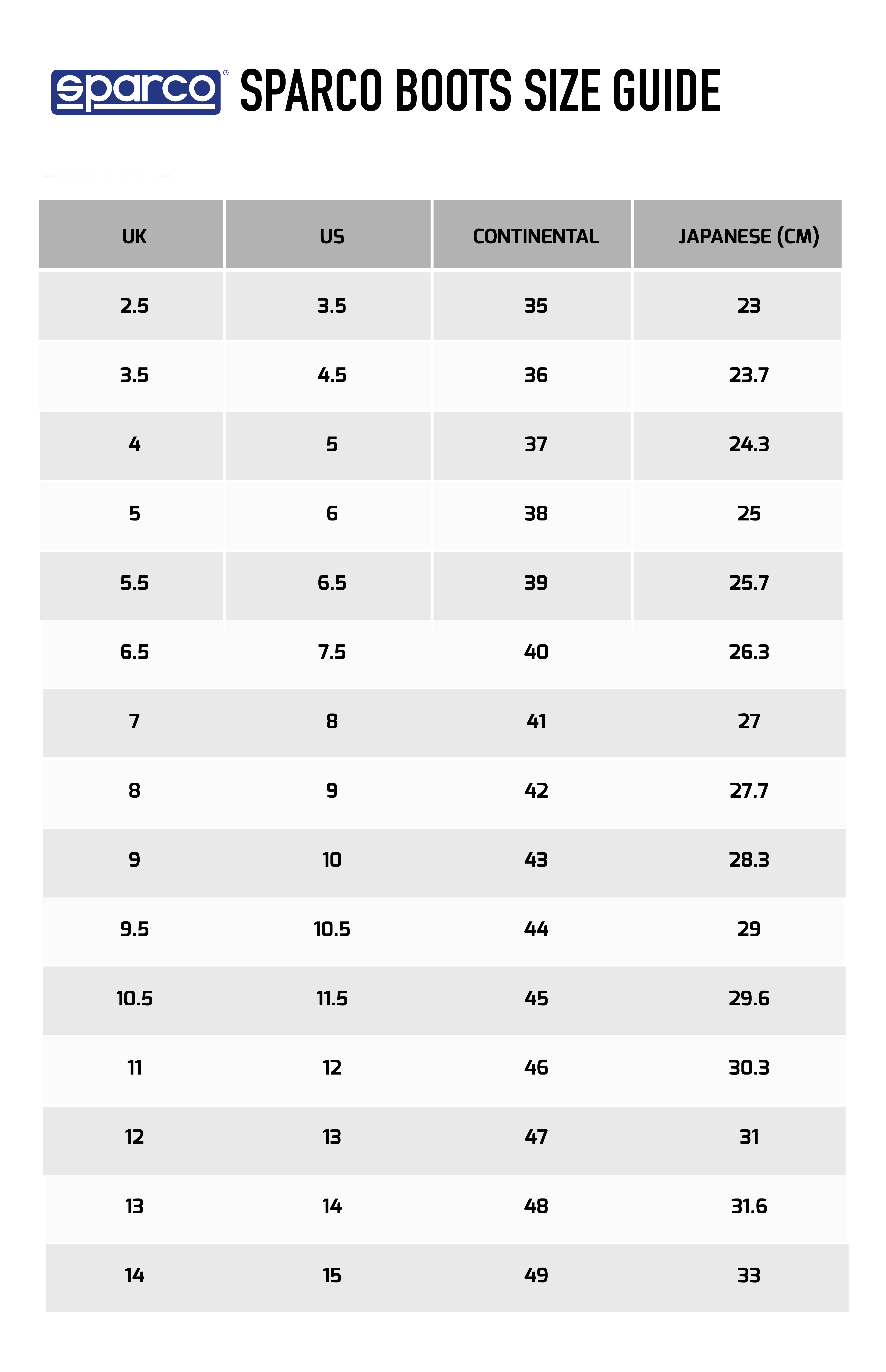 The K-Skid is a premium karting shoe with a unique design. It has an ultra-soft leather upper with an offset closure system. The single piece overlap tongue moves the potential pressure point of traditional laces from the top of your foot to the side which gives unparalleled comfort. The K-Skid also features a stretch rear collar for flexibility. It has a comfortable cushioned inner sole and an all-new slim rubber sole that is anti-slip, anti-static, and oil and fuel resistant. The all-new pure rubber outer sole features a special texture for better pedal grip. Available in four colors in youth and adult sizes 35-48
More in this category
SPARCO Racing Shoes
Reviews on this product
Ordering from Redline360
Redline360 is an
Authorized Dealer
so we only sell authentic and genuine parts and accessories.
Order updates, tracking and info
Our goal is your complete satisfaction. Upon ordering, you will receive an email confirmation of your order along with your invoice. You will be able to
log into our website
24/7 to check on your order at any time. Your order is processed Monday through Friday from 8am to 6pm PST as soon as it is placed. Once your order ships, we will email you a tracking number so you can track your package.
6 distribution centers ready to serve you!
We ship from 6 locations around the United States so you receive your part as quick as possible. Not every warehouse stocks all the same parts, so the closest warehouse to you that has the part in stock is where your order will ship from. We ship from California, Nevada, Michigan, Florida, Texas and Pennsylvania.
Secure Ordering
We take security seriously! We are never exposted to your credit card information, and it's never stored. Credit card transactions go through the credit card processor directly. We also offer various other payment methods such as PayPal, Affirm Financing (Pay over time), Amazon Pay, Apple Pay and more!
Questions?
Contact us
.
Actual item may vary from picture
Unless otherwise noted, we can not ship most downpipes, headers, test pipes or intakes to California. We will notify you if we have to cancel the order if the item you purchased is not CARB legal. For all other states not following CARB smog laws, items are considered for off road use only (race tracks) and can not be used on public roads.